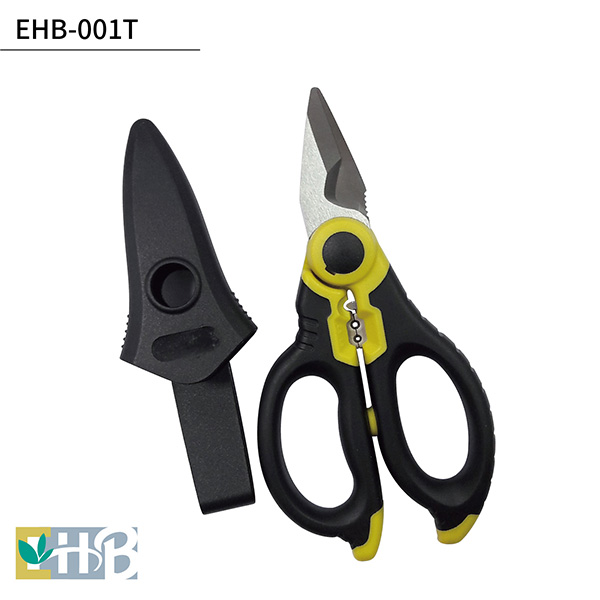 EHB-001T / Professional Electrician Scissors
▶ Serrated blade is available to prevent object to slide.
▶ The cutting groove is for stripping.
▶ Crimping terminal of cable.
▶ Wire stripper.
▶ Special whole steel frame.
Detail
Instructions
▶ Professional scissors with special whole steel frame for high resistance and durable life.
▶ High hardness blades and an anti-slip serrated edge for making precise.
▶ Light and strong handles are made from impact-resistant plastic material. Embedded an anti-slip ridges TPR on handles. Ergonomically-designed handles are suitable for comfortable, pretty, and durable using.
▶ The functions of wire stripper between handles are 1.5mm² / 2.5mm².
Country of Origin
Taiwan
Specification
Material/
Blade: 4034 Stainless Steel
Handle: PP(Yellow)+TPR(Black)
Cover: Nylon
Finish: Polish
Size/
160mm
Blade Thickness: 4.0mm
HRC: 58±2